Simply Sydney's Finest
Follow us on Twitter. Like our Facebook page.
Phone Bookings on (02) 8594 8860
Welcome to Stiletto
Stiletto's signature concept mixtures exclusive style with sex and theatre, giving you the most erotic experience in Sydney.
Our private, luxury premises is only 5mins from the Sydney CBD, and has been designed for your ultimate pleasure. With facilities to entertain your every occasion, you can be a King, or a President: for an entire night, or for just a few hours. Our rooms set moods of intimate delight, and then our seductive, sophisticated ladies take your experience to a whole new level.
From the moment you arrive, your World changes. Experience the Ultimate: Experience Stiletto.
Stiletto News
Our Social Scene
Ladies' Diary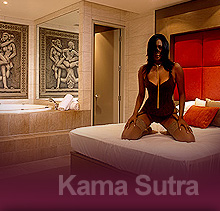 <![endif]--> <![endif]-->